What a fun weekend! I sure do love all the fun to be had in the summertime.
Last Friday was my last day at my health coaching job (so bittersweet!) so some of the girls and I went to dinner after work. I was lame and forgot to take a picture though. So imagine some young, pretty girls eating pizza. Yup, health coaches eat pizza, too.
Afterward, my friend Jenny and I headed up the canyon for a hike as the sun was setting. I seriously live in the prettiest place. We started out at a lake and hike up to another set of lakes. It was awesome.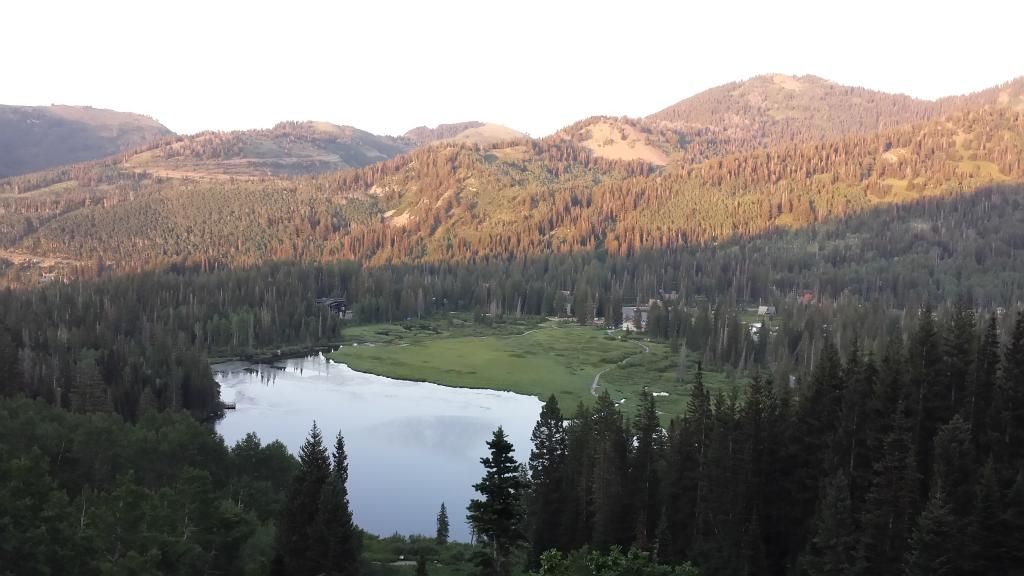 On our way down, it got dark quickly but Jenny planned ahead and had headlamps. I wish I could have gotten a better picture because it was super attractive 😉
Saturday was the yearly family reunion for my dad's side up at Bear Lake. We spent the first few hours going out on the boat and playing on the beach.
My little buddy and I made sand castles for a while. "BIG sand castles!!" according to him.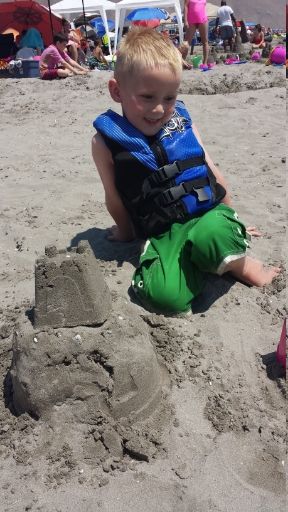 Then we went for shakes and I got the famous Bear Lake raspberry shake. Delicious!!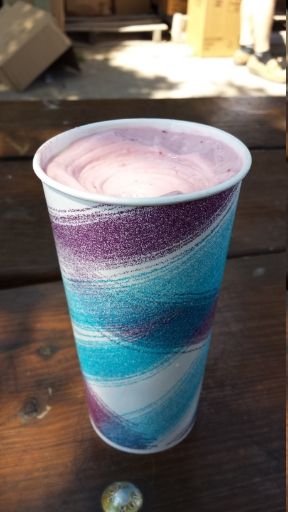 This place is gorgeous. I've been going at least a couple of times a summer since I was about 11. I love it there.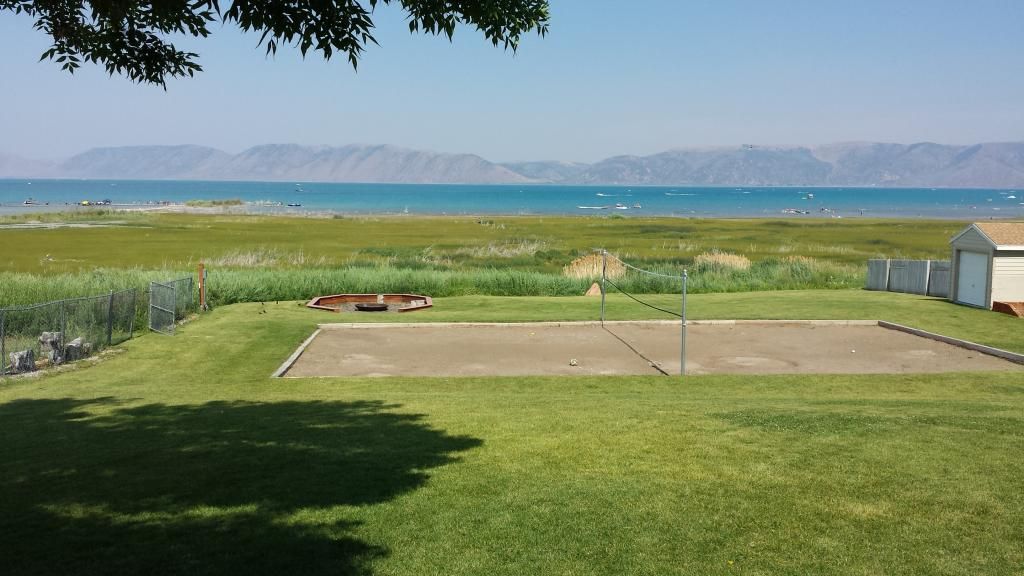 On the way home, my siblings made me stop and try a new fun drink place in town. Note: she made that face with full disclosure that the picture would go on the blog.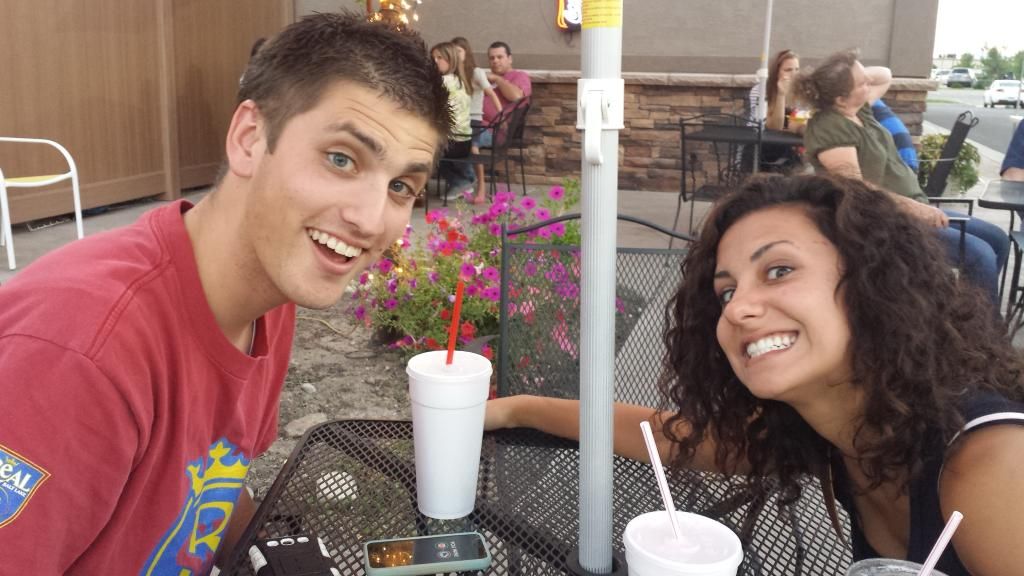 Sunday was filled with more family to celebrate that my cousin is going on an LDS mission to Mexico this week. So proud of him and his decision to serve the Lord! And in true fashion, we couldn't take a normal picture with just my cousin. Good thing I love these fools.
And that's it! Lots of family and summer fun. Now to start full time at my new job today!
PS Thanks to everyone who entered the DownEast Basics giveaway!! For a LAST CHANCE entry, comment and tell me something on your summer bucket list you haven't done it.
Winner to be announced tomorrow!