Oh gosh. So much to catch up on! This is why I used to blog more often 🙂 Also the pictures are ginormous and I can't figure out why they won't respond to my resizing. Don't you worry. I'll get this figured out one of these days.
Tuesday night Deborah and I went to see Divergent. Yes, I had already seen it but I'm just a really selfless friend like that.
Although I did make her go get cookies to take with us to the theater.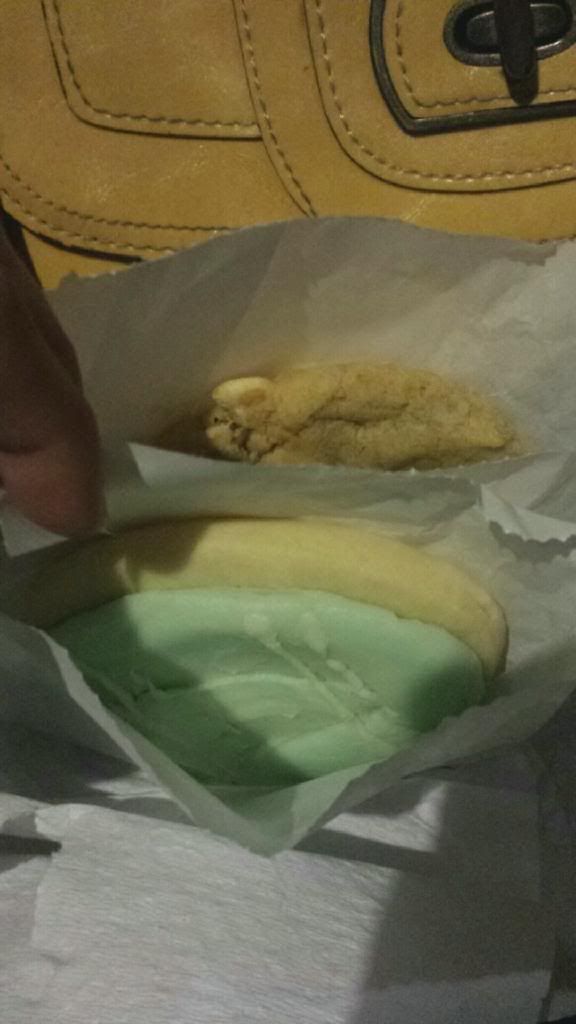 Wednesday after work I went on a run with Deborah and my coworker Christyn. It was soo fun!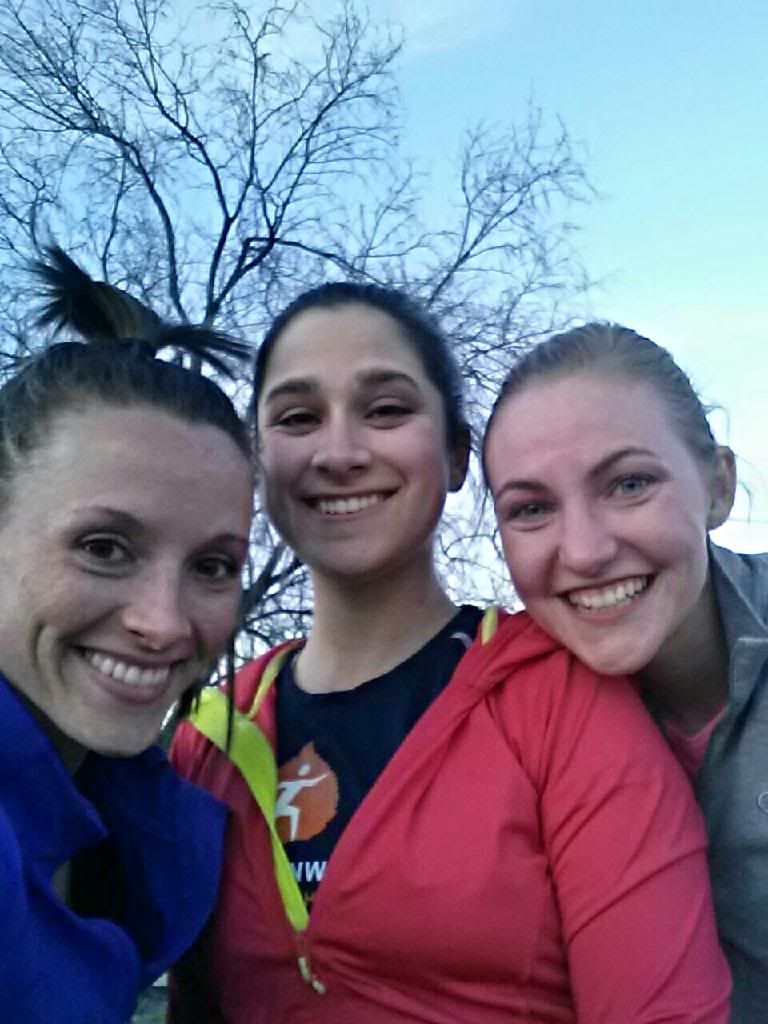 We asked this older lady to help us take a jumping picture and this was as good as it got. haha! Too funny.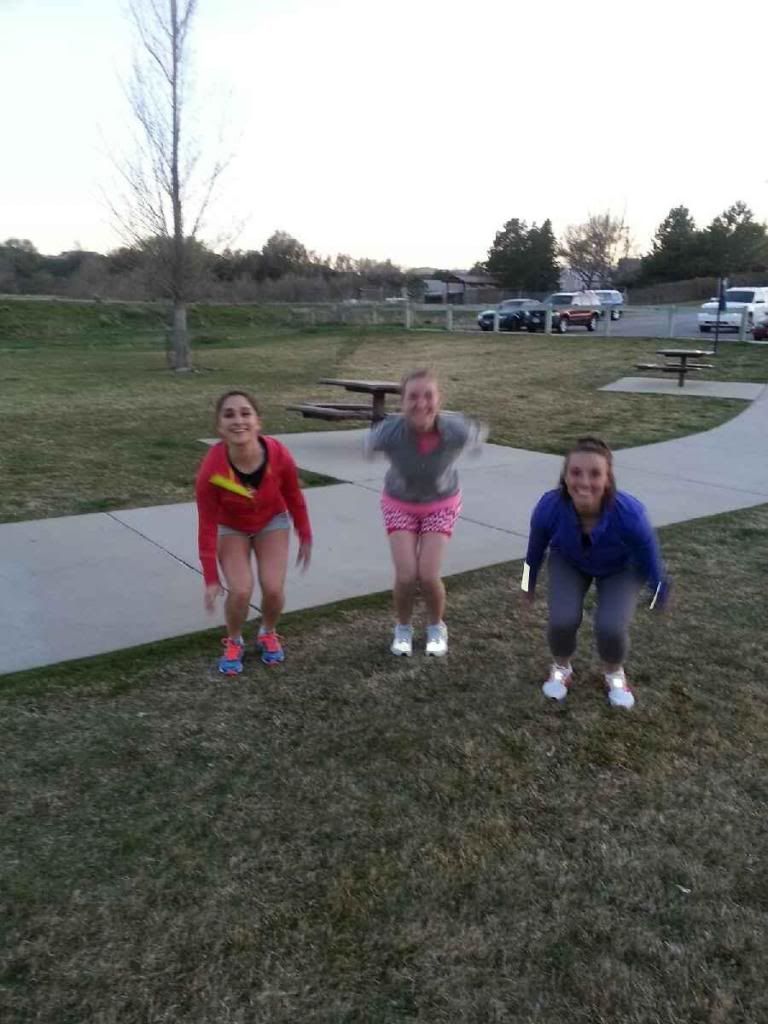 Then yesterday Christyn brought these into work. Party Cake flavored Peeps. I didn't even know they exist! If you were wondering what Health Coaches eat at work, this is it 😉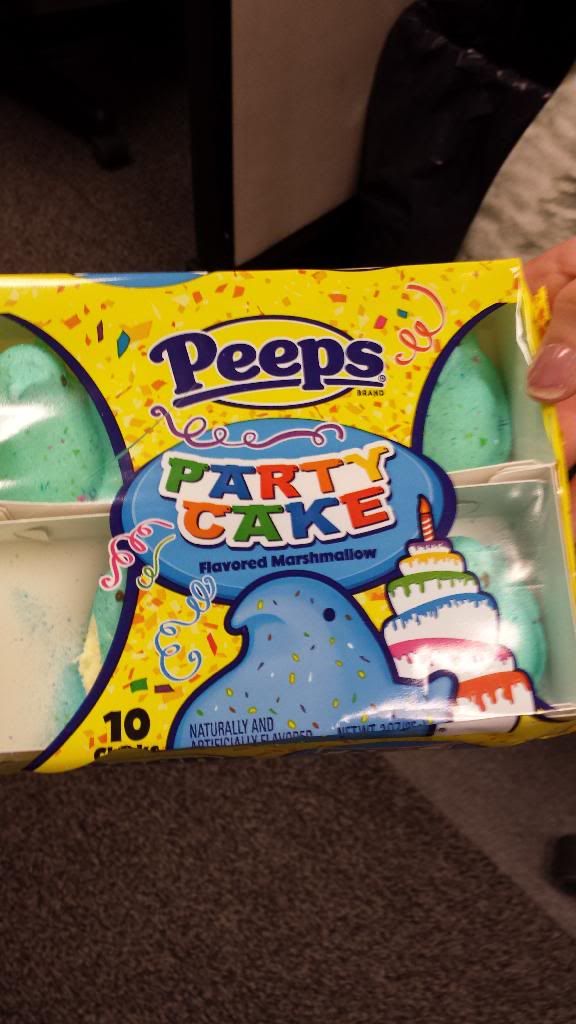 Then my other coworker brought me this Easter "basket". Yeah, my coworkers are trying to fatten me up. This is why I run 😉 (there are mini Cadbury eggs inside the plastic eggs)
On that note, I could not be happier that it's Friday! We have a potluck at work today (aka I don't have to pack a lunch…woohoo!) and then family Easter festivities this weekend. There's a lot to look forward to!
Favorite Easter candy? Reeses Eggs and Mini Cadbury Eggs
Last time you went running?
Do you like Peeps? Straight up sugar covered in more sugar? What's not to love?!