Chair Races
My office is at times noisy and there is usually one conversation or other going on. Because I am a writer, this can sometimes be a difficult environment to focus and write in. Luckily, I've discovered I have a skill I was unaware of – completely blocking out anything around me.  I thought this was only something I did when completely enveloped in a good book. Because of this skill, I sometimes only catch pieces of conversations without that intention.
Tuesday I found myself in this exact scenario. I had been in focus-land and came back to reality to hear my boss Todd announcing Chair Races. I feel like funny things like this are often talked about but rarely acted upon but no, Todd was serious. My other boss, Kevin, was out for the day as his wife was having a baby but the Creative Team's boss Andy was totally up for it.
Rules were discussed (Cheeks on the seat and feet on the floor) and one chair would be selected for each person to do their timed lap, rather than actually having two people race at the same time. My team was leaving for a team meeting so it was decided that at 2 p.m. Chair Races would begin. While we were gone, furniture was moved to make way for a course, tape was laid to mark the beginning and end and the speediest chair in the office was selected.
The time quickly approached and when my team returned, we all got to pick "horse names" (as in race horses) and then the races began. The pictures below are fuzzy because we're going so fast.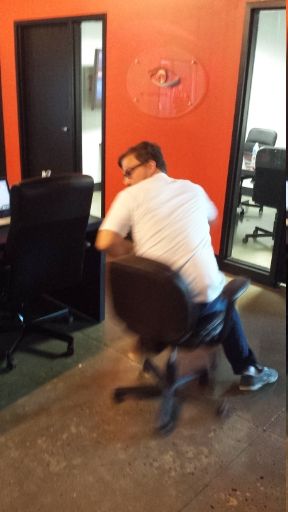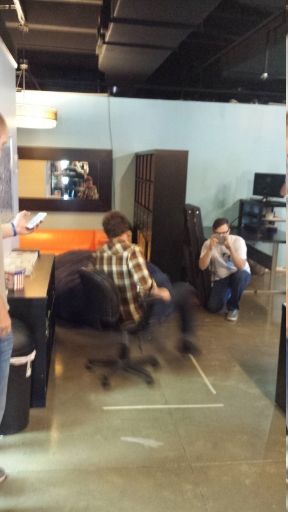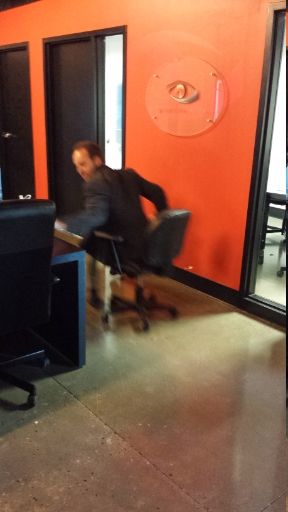 In the end, Bryce the Rice Rocket won.
He received a great set of prizes including anti aging cream, ginger ale and a Tums.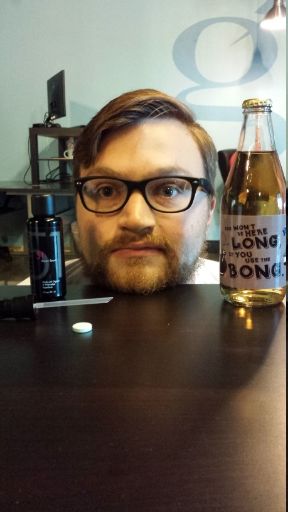 We had a day 2 of races a couple of days later where 2 laps were required (a TON harder) and Dylan became the new victor.
If you missed Episode 1, you can catch up here.