A little over a month ago, I had was given the opportunity to run a Color Vibe 5k. Unfortunately, because of my injury, I wasn't able to but my lovely friend Stephanie kindly took my place. One of the giveaway winners was our friend Tiffany, so you can imagine the party that ensued! Here is Steph's recap of the race, along with both hers and Tiff's pictures. Next year I'm going to have to get in on this fun!!
**********************
Back in May, I was fortunate enough to fill in for the beautiful, injured Alyssa at the Color Vibe 5K. I don't feel too bad about it because Alyssa recently got back from gallivanting all over Europe—lucky duck. Just so you know, all opinions are my own;)
I got this great packet upon check-in the night before. I wasn't really sure why they gave me sunglasses. I thought they were cute…but it wasn't until we started partying in chalk dust at the starting line that my dusty contacts told me I should have brought said cute glasses.
Before the race there were a bunch of vendors and a DJ leading a pretty decent dance party. I've never been to any color runs, so all of this was new to me, but I loved it! How amazing would that be to have DJ and dance party there to psych you up before your next half-marathon? Totally fun. To get things started, the crowd tossed a bunch of color on each other and fist pumped till we were ready to run!
There were a lot, I mean A LOT, of people running, so they started us in a few heats. There were tons of participants and I don't suggest running this as a ras. I was trying to increase my pace at the end of May and I thought this would be a good chance to see my race pace, but no one was timing the run. That was the only complaint I had about the entire race and I wouldn't even call it a complaint, just something that made me a tiny bit disappointed.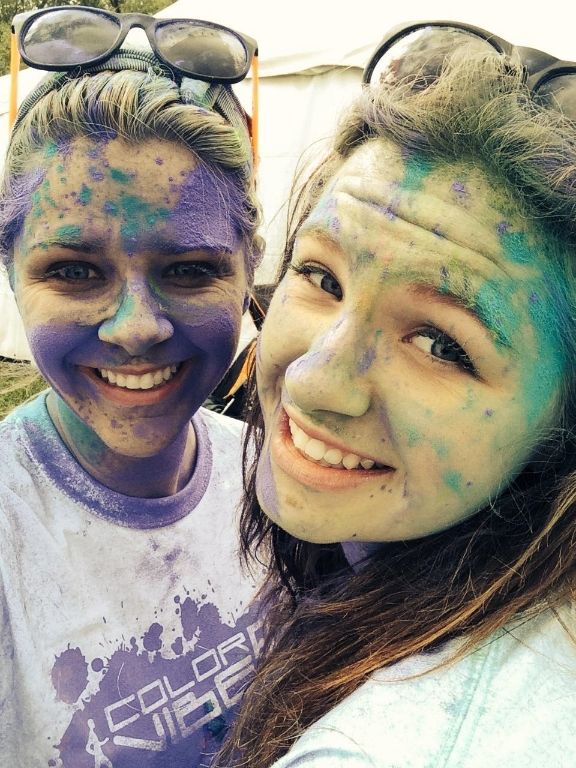 The next time I sign up to run in the Color Vibe, I am going to make sure I get a group of fun friends and enjoy the run better. I was probably taking things too seriously… and the course was over before I knew it. I should have taken time to have more fun in all the color! Next time, I will 🙂
(and a few more pictures because they were just too cute not to share!)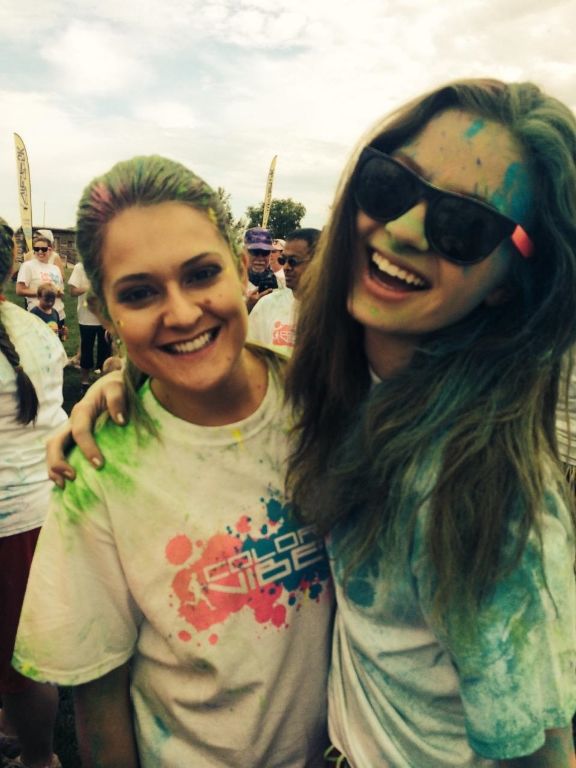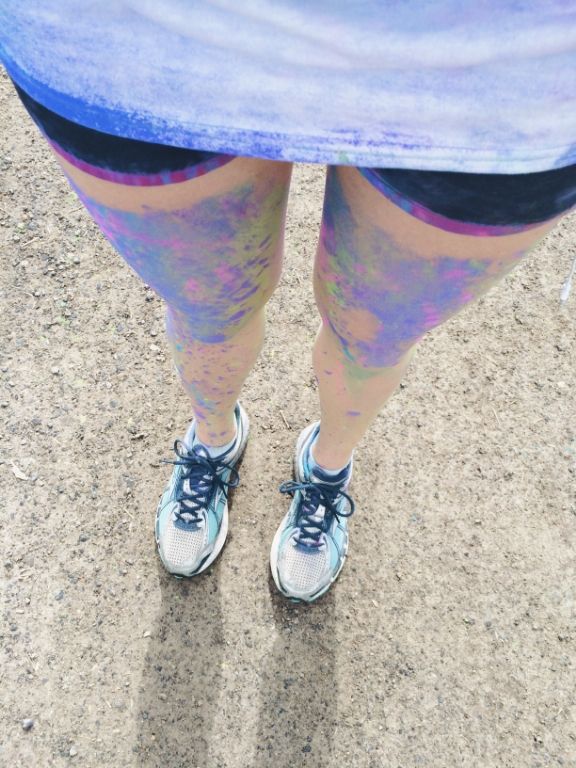 **********************
Thanks again, Steph! And thanks Tiff and Taylor for adding to the party. Wish I could have been there. Next year 😉
Has anyone else done a color run? Mud run?