I've been such a slacker blogger that there are going to be a few catch up posts on things that I've done throughout the summer. I've been meaning to tell you about it – I just haven't yet! So here the goes the first of these posts.
One of my absolute favorite parts of my college experience was the friends I made. I met such fun people who pushed my outside my comfort zone to do silly things I would never do on my own. Last year, a group of my friends and I decided we would go to Lagoon (a theme park here in UT). We were talking about how there's always big groups of families all wearing the same shirt and how cheesy and tacky it was. Then we decided we would have a little fun and have our own fake family reunion, with shirts at all. We choose a family name – Schneebly, courtesy of "School of Rock"- and this year we had our 2nd annual Schneebly family reunion.
I'll let the pictures do most of the talking from here on out:
Here is a close-up of the 2014 shirts. One of my favorite parts of wearing these silly things is the fun comments we would get from people around us.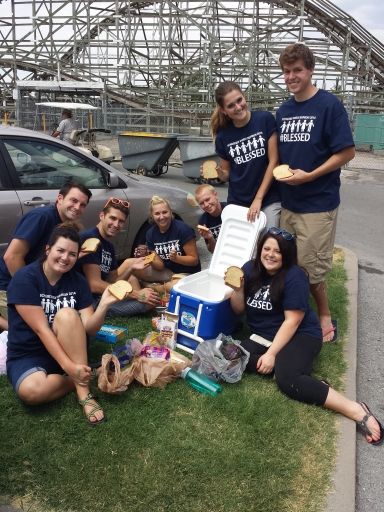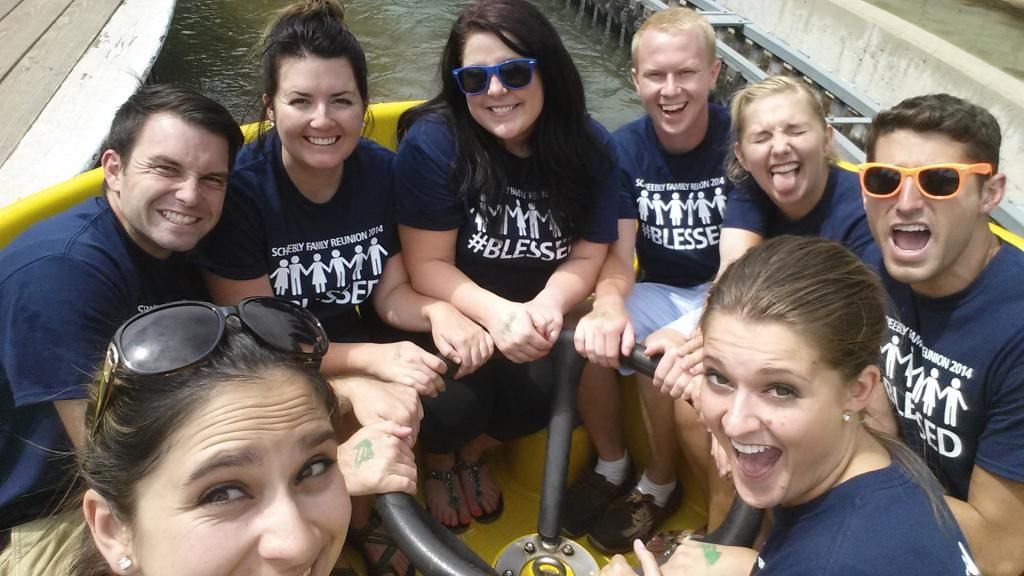 We had seen this other family reunion in green throughout the day and we decided at one point we needed to challenge them to a "scream off" on the ship ride. They had a much bigger group, so we recruited the yellow family to join us. We didn't win (they had lots of little, high pitched voices) but it was so fun!
This is us recreating the front of our shirts.
It was a great, fun day! I'm getting old though – those rollercoasters didn't feel good for very long! 🙂
What's a fun/random tradition you do with your friends?