Tuesday isn't too late for a weekend recap right? Right 🙂
Friday night I went to a gorgeous outdoor wedding. But of course it didn't even cross my mind to take a picture. I know, I know, who am I?! Imagine pretty lights in the trees, a live band, eating crepes and congratulating such a genuinely happy bride and groom. It was beautiful.
Saturday I got up nice and early to get in a hike with Sharsti from Sugar Plum Runner. These pictures are thanks to her because again, like a chump, I left my phone in my car. We saw the prettiest views of the valley on our way up.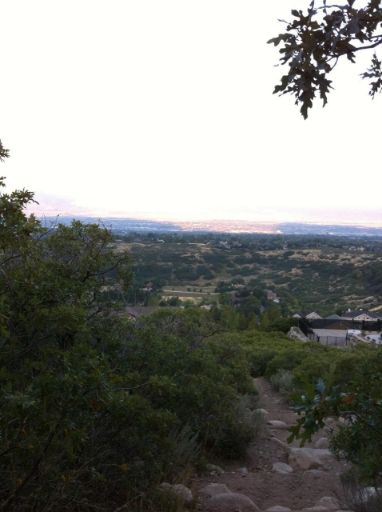 Then the top was gorgeous as well. It definitely felt like fall. I loved catching up with this girl! It's so fun to become real-world friends with people who started out as blog friends. She's the best and I'm so glad we live close enough to see each other every now and then. Don't mind the fact that apparently I was having a hard time opening my eyes.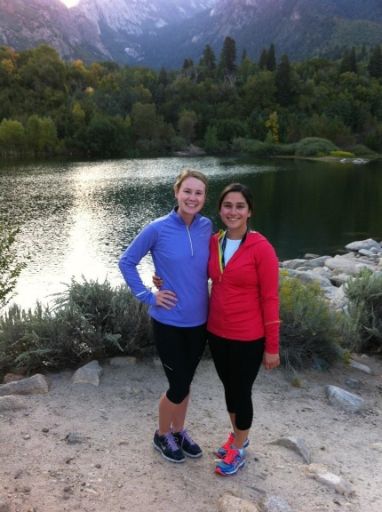 I hurried home to shower and then went to get my hair done! Woohoo! I love getting my hair done and I had been itching to make a change for a couple of months but I was making myself wait until it was closer to fall. I ended up going a little darker again, cleaning up the ends and adding layers. I love it!
After some chores at home and just hanging out, I headed to the state fair with my old roommate and friends, both old and new to me. The highlights included:
Navajo tacos
Pretty sunset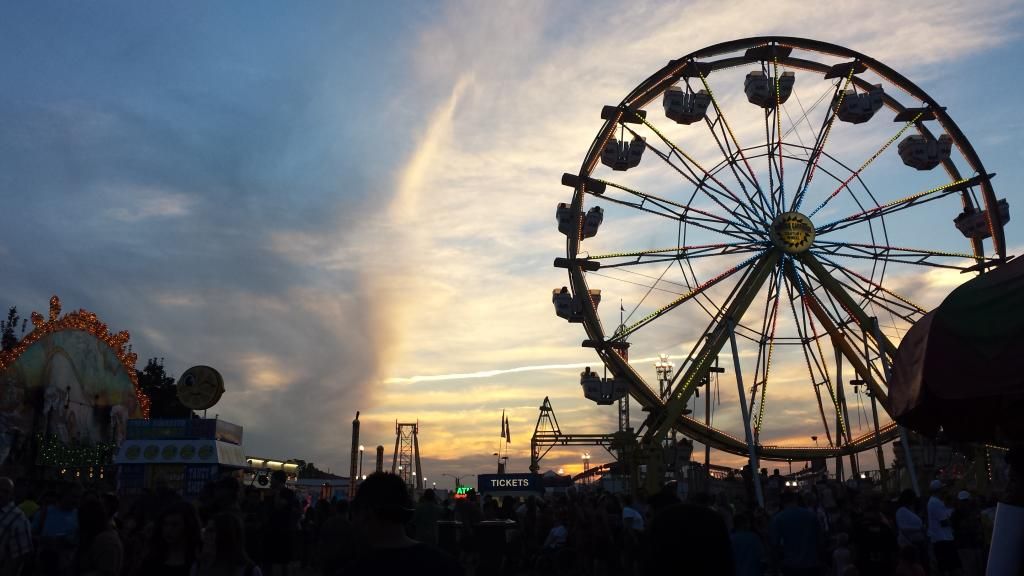 The Zipper (I did not ride it. In fact only 2 of us did. ha!)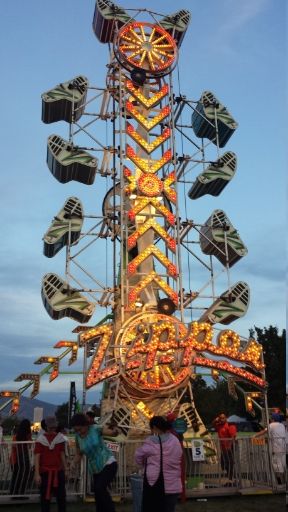 And a big group selfie (this is the Instagram version, so that's why people are cut off. Sorry friends!)
I have the greatest news –> I GET TO GO RUNNING TODAY!!!!!!! Yes I'm still injured, No I can't actually run, but I'm not going to explain myself. I'm just going to leave you with that little teaser and you'll have to check back. I'm so excited!
Favorite Season?? Fall, hands down!
Do you enjoy the state fair?