Before I get to my big news, some pictures from the week.
If you've ever wondered what health coaches eat at work, this is it 😉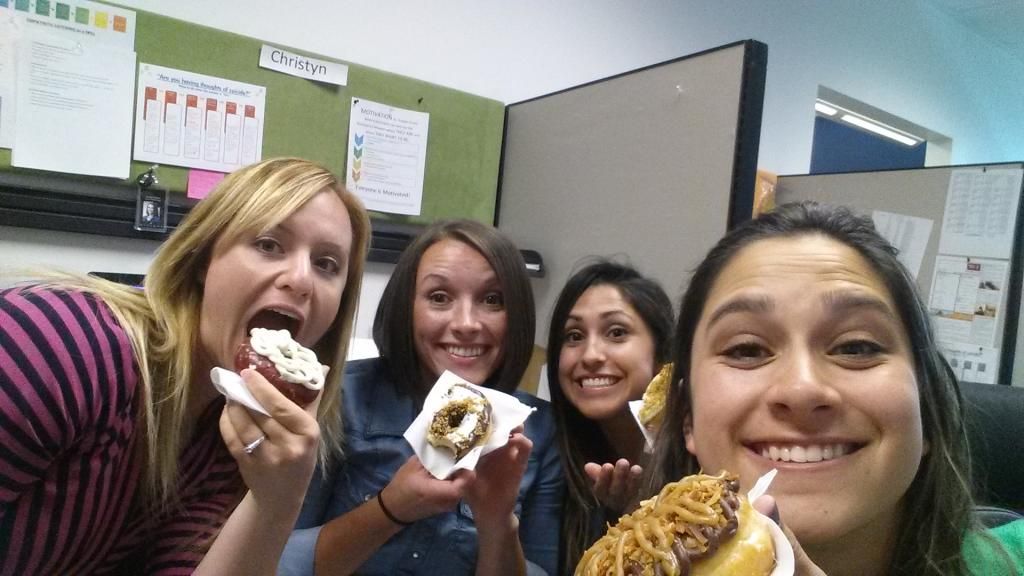 A speciality donut store opened close to my work, so we figured we had to try it out! Mine was German Chocolate – chocolate frosting, caramel drizzle and coconut. Yum! Although it was so rich it took me all afternoon to eat and it honestly made me a little sick. I have like 3 donuts in an entire year, so it was a lot for me. I also had 1 bite of a maple bacon one…it was interesting. I probably won't eat one of those again. I'm not part of the American bacon craze.
My boss walks into work yesterday after running to the gas station and says "Alyssa! Look what I got you!"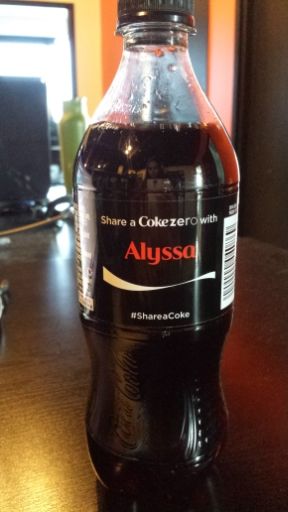 Brilliant marketing campaign, Coke. Brilliant. Also, I appreciate that my name was included in this.
We got a text from one of our roommates yesterday letting us know that our driveway had been flooding, there had been a water bubble in the driveway (under the cement!) and it turns out there's a leak in our main water line.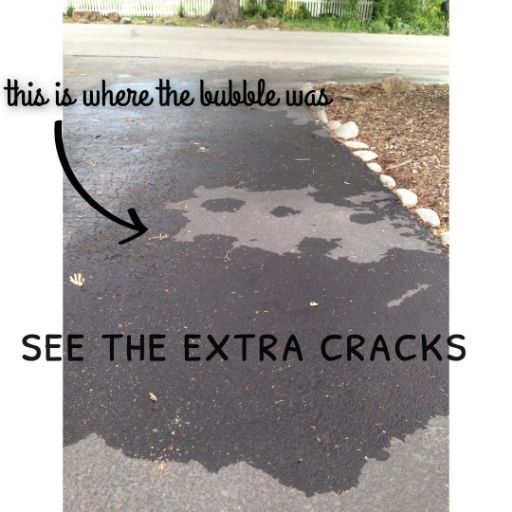 Our water has been rerouted and we are ok. Luckily we caught it pretty early! But they're going to have to dig up and redo our whole driveway. So that's going to be fun. At least it's coming out of the landlord's pocketbook and not ours! The blessing of renting.
Ok, ok for my big news!! **** drum roll*******
For the last three weeks, I've been interning at a marketing company writing for them and also doing outreach and interacting with bloggers (I know, I get paid to read blogs. It's the worst 😉 ) and last week they offered me a job! So I put in my two week's notice at my current job and my last day is next Friday. I am so very, very sad to be leaving my friends that I've made at my job and I will miss nerding out and talking about health and exercise all day at work. But this feels so right and I know it's what I'm supposed to be doing right now. I've always loved to write and it is a great opportunity for me to develop myself in a new way.
However, I'm not done writing about health and fitness! Of course I'll still be writing this blog and then I have also become a contributor on a new site – Sharing Shine! It's a site dedicated to women and celebrating our strengths and basically our pure awesomeness. Check it out! I write for the health section but there are other amazing resources and inspiring stories to be read.
ALSO (I know, what more could there be?!), I totally forgot to tell you about the Healthy Lifestyles Accountability Podcast that I was on! It aired while I was gone to Europe and I completely spaced tell you about it. You can listen to it HERE!! I apologize in advance for 1) my lip smacking and 2) my ridiculous answers – you'll know them when you hear them.
Alright that's all the excitement I have for now.
What's your favorite donut flavor?
Most exciting thing that's happened this week?
What are you most looking forward to this weekend?