The 4th of July has come and gone. It's sad isn't it? The 4th is definitely on my top 3 favorite holidays  — my birthday and Christmas Eve are the other two…they count right? If there's something I learned from traveling internationally is how much I love America!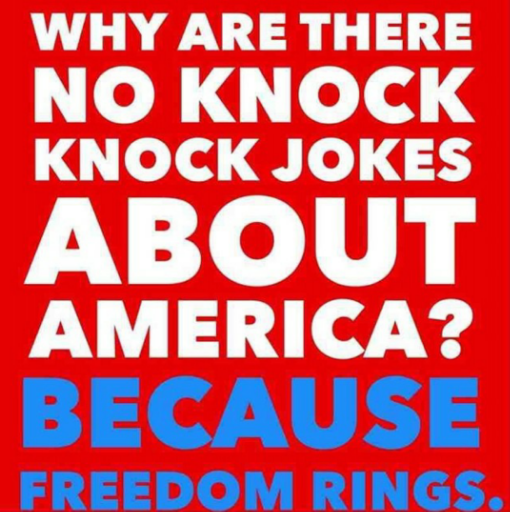 The day started off with meeting my family at a city parade. I do like those siblings of mine (and Trevor, my sister's boyfriend, is a-okay too). We had fun! And yes, we did get some candy. No, we did not steal from any little children (although my sister gave some of hers to them…she can sometimes be more mature than I am. I don't share candy)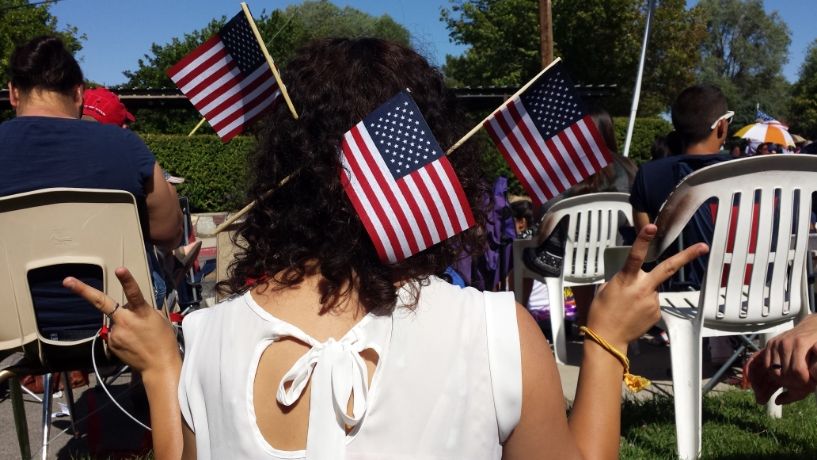 After the parade, I went to my parents' with my roommate and my dad grilled up some burgers, made a mean potato salad and we had a real, all American meal. Because that's what we do in America on the 4th of July. I have gotten out of the habit of taking pictures of all my food, so just imagine it ok?
I did get a picture of the healthy, patriotic popsicles my roommate Jessica made. They had berries, plain yogurt and honey. Yum!
That night, some friends and I went to a big park where they had a tiny  carnival and festivities and then watched one of the best firework shows in the valley. So fun! I was taking in the  moment, but here are some fireworks I went to last week. Just in case you haven't seen fireworks before.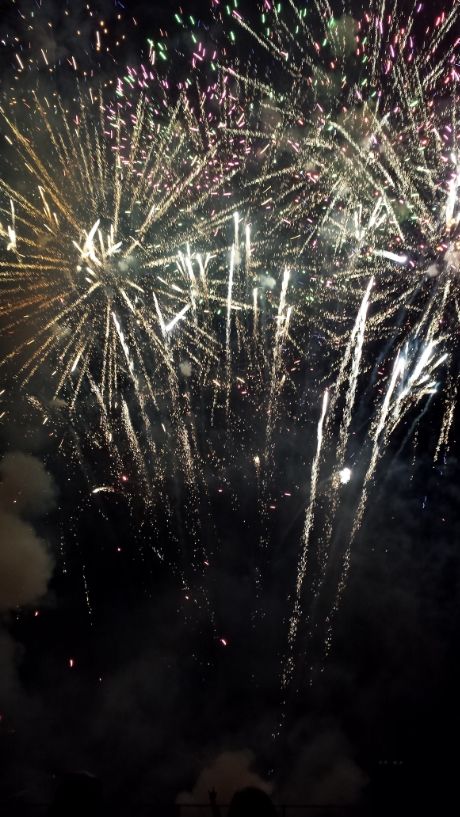 I love fireworks. I turn into a little kid again and just smile the whole time. The super glittery ones are my favorite (makes me sound like such a girl!) but one of my friends enjoyed the loud ones you can "feel". To each his own I suppose.
And to prove that I'm a true patriot, here is a truly American donut that I ate earlier in the week. A friend of mine noted that the only thing that could have made it more American would have been if it was being carried by a bald eagle. I concur wholeheartedly!
I really am so very grateful to live in this beautiful land of freedom.
God Bless America, my home sweet home.