I've had a lot on my mind recently. I have some decisions to make in the near future. Some things haven't turned out how I thought they would (welcome to life, right?) and now and then I've just had moments where I feel so overwhelmed. Being a grown up is hard. I was searching for peace and comfort when I was reminded of this scripture:
Psalm 46:10 – "Be still, and know that I am God…"
Be still. What a concept. In this world we live in, everything is so fast paced. We spend all day at work, then we come home to other obligations, whether they be family, friends, church, hobbies, errands, pets…the list goes on and on. When do we take the time to be still?
One of my participants was telling me this week about this challenge his company is doing. To receive credit toward the challenge, they have to do things like get 30 minutes of activity 4 days per week, write in a journal once per week,  make a daily list of 3 things that they're grateful for, record 1 positive experience each day and meditate for 5 minutes every day. I love it! He especially loves the 5 minutes of meditation time. He told me about how since he's been doing this, he comes to work happier, he has a more energy and he's more patient, kind and has a more positive outlook on the day. What an amazing difference it makes when we slow down and focus on the positives – and also focus on our own wellbeing for a little bit.
Yesterday I went for a walk after work. It was so beautiful and I really do look around me every day and feel so much gratitude that I live in such a beautiful place. I love it here so much.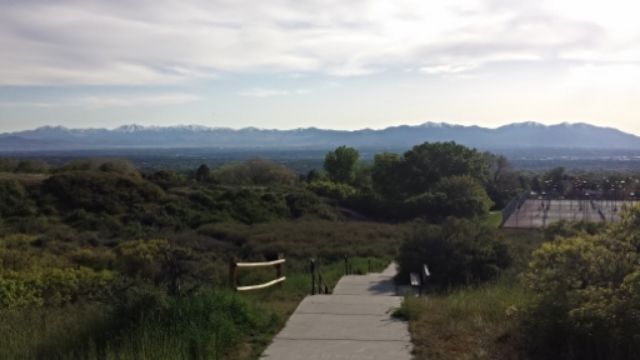 I came home and decided I wanted to lie on our hammock in the backyard. I seriously LOVE hammocks. It was early evening, so the backyard was covered in shadows and the sun would peak through the trees here and there. I decided to use this opportunity to just lie and be still. As I looked up this was my view and I was again warmed with feelings of gratitude for the beauty of this earth.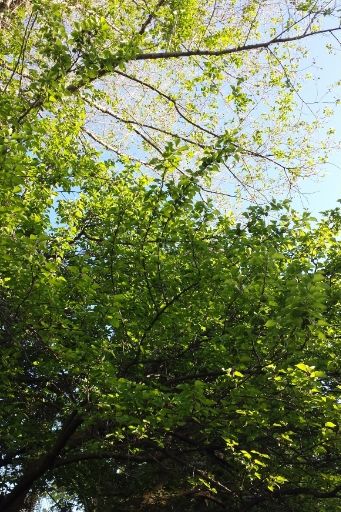 I had a hard time leaving that hammock. I wanted to stay there for hours, just BEING. Time goes by so fast, years pass, people come and go and life takes over. The older I get, the faster time goes by and that scares me. I have weeks and months that go by and I look back and think "What have I accomplished?! Do I have anything to show for it? Am I a better person?" Sometimes I get so wrapped up in life that I forget to take in the moment. I forget to take the time to be still.
So whether for you that means 5 minutes or 50 minutes, I want to challenge you to take some time today to be still. Pray, meditate, or just take the time to be. Take in your surroundings, let your mind clear itself of worries and concerns and to-do lists.
Just be still. 
It's so simple but it's refreshing, rejuvenating and something positive we can do for ourselves. We need to learn to slow down and take care of ourselves, too. Time will go on no matter what. But how much of it are we going to miss?
******
I realized I did the math wrong somehow when I was setting up the Rafflecopter and the giveaway actually ends at 10 PM MST tonight! So you have one bonus day to enter the Color Run 5K giveaway. Winner will be announced tomorrow morning.
******
What have you done lately to be still?