This week we've had some rainy weather this week and I've loved it! I've always like dreary weather and then even when the sun comes out you get pretty sights like this…
I mean really…what's not to love?! Yesterday was a big day for two reasons. First and foremost, it was my baby brother's birthday! He's 23 and that just seems so weird to me. Why are we all growing up so fast? I mean, time could really slow down a little bit if it wanted to. I wouldn't be mad.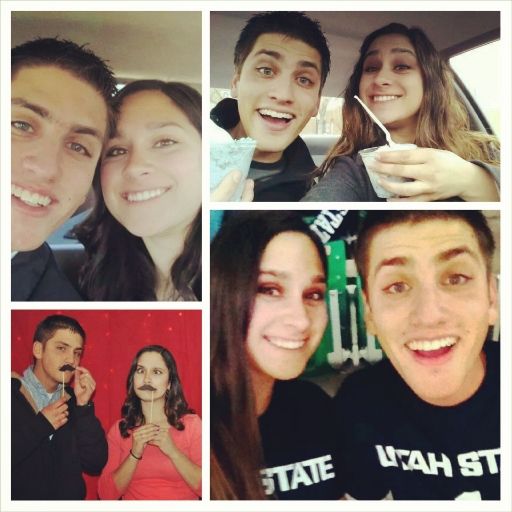 This boy is so sweet, kind, genuine and smart. He has such a big heart and is just a stellar human being. He will do great things. Next up was Nan's wedding reception. Woohoo! It was a BEAUTIFUL outdoor wedding and lots of yummy treats and good company. I love summer weddings. There's nothing like pretty lights strung across a yard and feeling the grass beneath your feet. Yes, I caught that bouquet. Yes that is my 4th. It's becoming somewhat of a hobby now. I used to collect the quarters of the United States, now it's wedding bouquets! 😉
This wedding also meant I got to see some of my good friends from college. We had a great time at the reception and then went and got some dinner afterward. I like these people and I miss them being a daily presence in my life. But that's life, right? Constantly changing.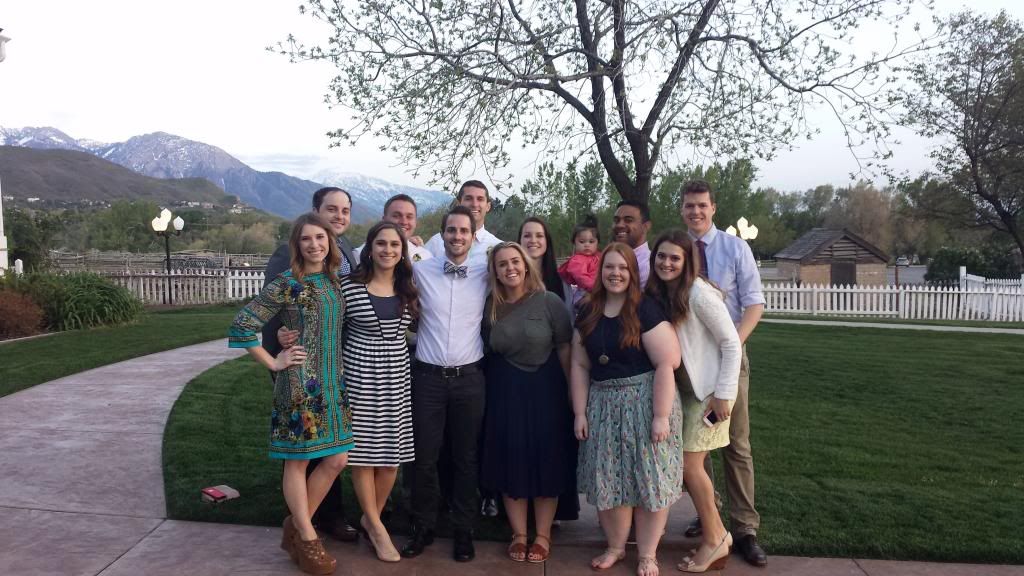 My workouts this week have been focused a little more on muscle groups – a day of arms, a day of legs, etc. It's been nice and has definitely left me sore. Tomorrow morning one of my fellow health coaches (who is also a certified trainer) is going to meet me at the gym and teach me how to use some of the equipment. I'm sure excited about it. Last wedding you went to? How often do you see friends from college? Anyone else intimidated to do strength training at the gym?? (please say it's not just me)