There's a part in the Lindsay Lohan "Parent Trap" where she tells her movie dad, "Imagine a girl's life without a father! Never being able to send a Father's Day card, never being able to say 'hey Dad!', 'what's up Dad?' Or 'catch you later Dad!". There was about a year's time when that was my reality. My biological father had passed away and we were a single parent home. Then my dad came into our lives. He had never had kids before and I give him massive props for jumping into full time parenting 3 young kids. But he did more than that. He adopted us, we took his name and he raised us. He had every option to just be my mom's husband but he chose to be our dad. I always cringe when someone refers to him as my "step-dad" because it sounds so impersonal (though I know many people who have fantastic step parents and great relationships with them). He's my dad. A lot of who I am and the person I've become is thanks to him.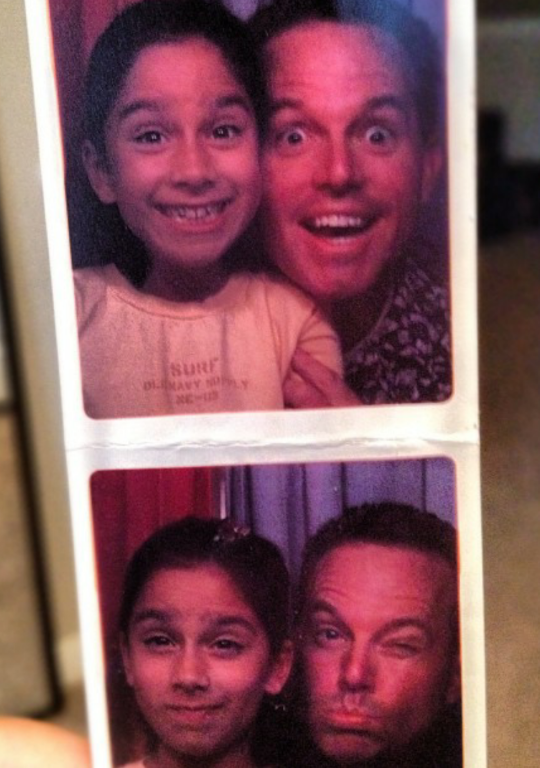 So on this day when we honor the fathers in our lives, here are some things my dad has taught me:
Dogs are people too
It's better to just do something with your full effort the first time.
GOD = Great. Out.doors
Mountains are my happy place
Asphalt is not a butt disease (one of his favorite jokes)
Great cooks don't need a cookbook.
Military Phonetic Alphabet.
Boys are bad.
Music is one of life's great joys.
It's good to do things that scare you.
Don't believe most of what you hear.
How to ski.
Don't ask, don't get.
Rock on with your bad self.
I love you tons, Dad!! Happy Father's Day